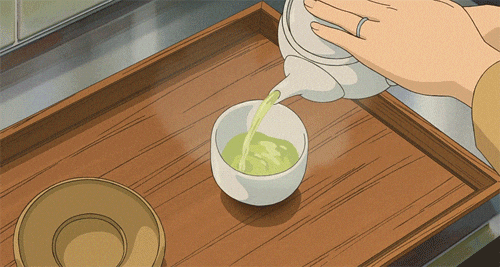 Mardi Gras, Green Tea, St. Paddy's Day and Birthdays OH MY! March is a busy month around here at Sterling Tea with lots of fun, tea and cake!
Here at Sterling Tea we have a lot of staff members with birthday's in March, including Brenda Meyers, Owner and Founder of Sterling Tea.
This month we are featuring a green tea, aptly named Charmed in honor of St. Patrick's Day. It's magically delicious and did you know that green tea is good for your skin? Me neither! I learned that not only are there great benefits drinking green tea but there are equally powerful benefits using it on your skin. (I'll be saving my charmed tea grounds!) Here are some of what I found on the internet.
* Drinking and applying green tea fights skin cancer by promoting DNA repair. Green tea contains a powerful antioxidant called EGCG that fights DNA damage from UV rays to prevent skin cancer. That means it's also a potent anti-aging ingredient that combats signs of aging when ingested or applied topically. (Count me in!)
* Green tea is powerful antibacterial agent for treating acne and unclogging pores. Polyphenols (did I spell that right?) in green tea damage bacterial membranes and fight against infection, meaning that it's a useful tool for treating bacterial growth that causes acne. It helps kill systemic bacterial inflammation for smoother, toned skin. You can even use green tea as a spot treatment for those pesky blemishes.
* The Caffeine and tannins in green tea help shrink blood vessels around the eyes, making it a miracle for treating puffy eyes and dark circles. (This I gotta try!)
Now I also subscribe to Marie Claire and they had a wonderful article that really wowed me with how great green tea really is. You can check our their article here:
This is a great article with real life ways to incorporate green tea into your beauty routine. For even more good stuff check out The Magic of Matcha blog post. I've been doing those masks for a couple of years and it's GREEN so happy St. Patrick's Day!
I don't know about ya'll, but I think it's Tea Time!
Drink More Tea!
Ang